Products & Services
Trust Cradle believes that CSOs/NGOs are useful resources for national development. To make their functioning more professional, we offer following products and services to NGOs/DPOs/Institutions/ researchers:
Documentation for NGO formation & administration

NGO Registration
Additional Licensing
Annual reports
Audit reports
Concept notes
Project writing

Fund Raising

Information on Funding Agencies
Information on projects, programmes and policies
Documentation for fund-raising: project writing and concept notes etc
Liaison with funding agencies
Donation Portal
vCrowd Funding

Human Resource Development

Manpower training
On-line training material
Orientation programmes
Skill Development for NGO activities

Capacity building

E Books
NGO profiles
Social Media Materials
Mailers

Website: Designing, Hosting and Management

Concept & Template
Graphics & Presentations
Content Writing
Web-space & servers

Writing, Designing & Printing

Brochure and Booklet
Advertisement material
Audio-Visuals
Films: short films & documentaries
Power Point Presentations

Promoting Sales of product and services of NGOs

E-commerce portal
Identification of sellers & buyers
Product Packaging
Product Delivery System

Event Management

Concept Writing
Branding of organization
Cultural Team
Logistics

Database Management
Information and Networking
Surveys
Policy Research
Legal Support
Our Matrix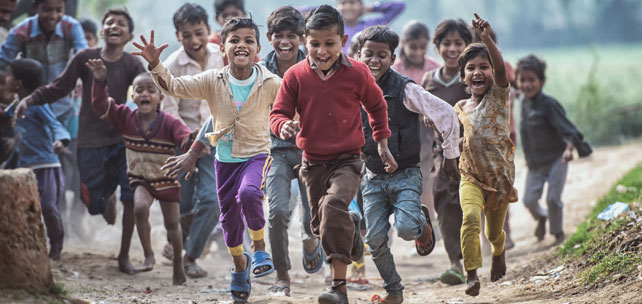 Our driving vision is to have an inclusive world where people with disabilities may be able to live a life of health, comfort, and dignity.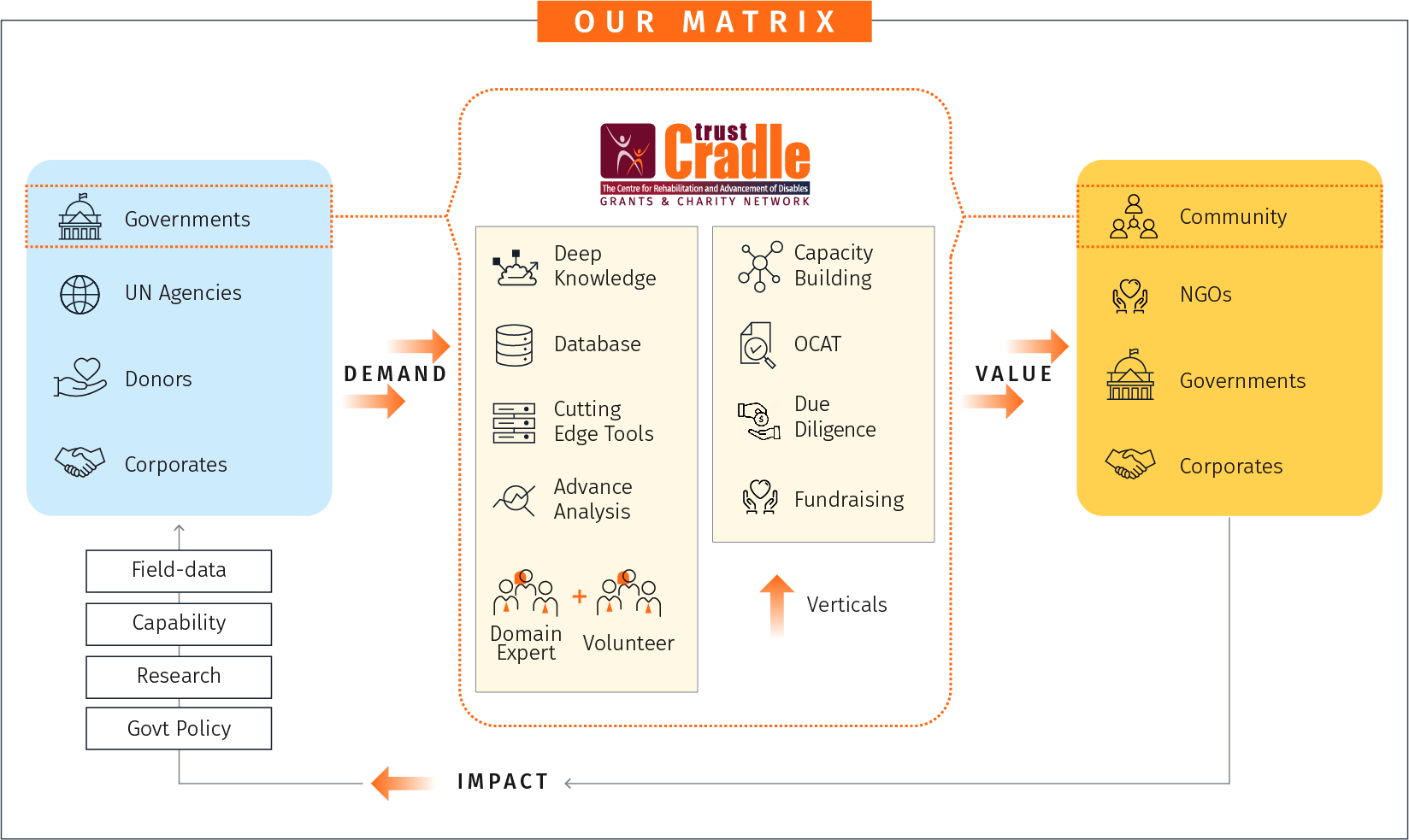 Trust Cradle Team
A little concern may change millions of lives forever.