Our Purpose
The Cradle considers that major impediments in restoring justice and respect for human rights are poverty, unawareness and lack of will power on part of policy makers. With the help of NGOs and social groups, we facilitate people and community to come out of morasses of poverty and injustice, and prepare them to assert their due rights.
We believe that everyone should have the right to:
Information: People should know what has been planned for them by the policy makers. A well-informed society is more productive than an ignorant one.

Voice: Development is more sustainable when the channel of communication is open between the stakeholders (i.e. beneficiaries and the policy makers). With the help of social groups, the communities' aspirations are brought to the knowledge of decision makers and vice versa. It is our utmost effort to help the voice of even the weakest of communities be heard by the policy makers.

Employment & Livelihood: Gainful employment and a decent living is the first right of all human beings. The government and international agencies must derive ways and means to create opportunities for everyone's livelihood and humane working conditions. The nations should create avenues for weak and infirm too.

Basic Services: In addition to a decent livelihood, nations primary duty is provision of services like health, education, transport, communication and judicial remedies to everyone. Governments are to ensure not only the creation of services but their accessibility to everyone irrespective of individual's caste, creed, religion or financial status.

Justice and equality: The greatest failure of a nation is its inability to ensure equality and justice for its citizens. At international level, the restrictive trade practices and monopolistic approaches are greatest impediment to the international peace and harmony. We undertake fight against any form of discrimination and work with social groups to ensure peoples' right o to enjoy equal access to opportunities, employment and essential services.

Peace and Harmony: Millions of populations of world are living under the fear and suffering of communal violence, war and natural disaster. The governments and international agencies have a basic responsibility to maintain and ensure peace and harmony in the society. We identify such situation and bring to the notice of governments and international agencies for their prevention and for taking remedial measures. We also educate people through community members and NGOs for keeping peace and patience in crisis situation. For restoration of their lives, we run rescue and rehabilitation camps and help them to rebuild their confidence and return to normalcy.
Our Matrix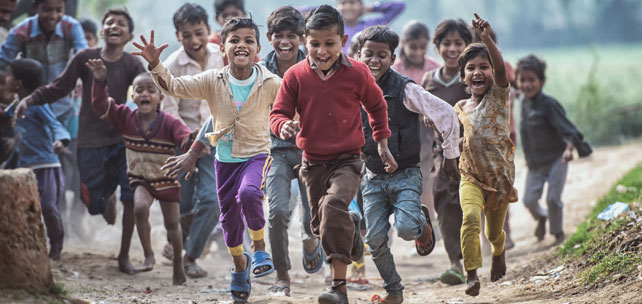 Our driving vision is to have an inclusive world where people with disabilities may be able to live a life of health, comfort, and dignity.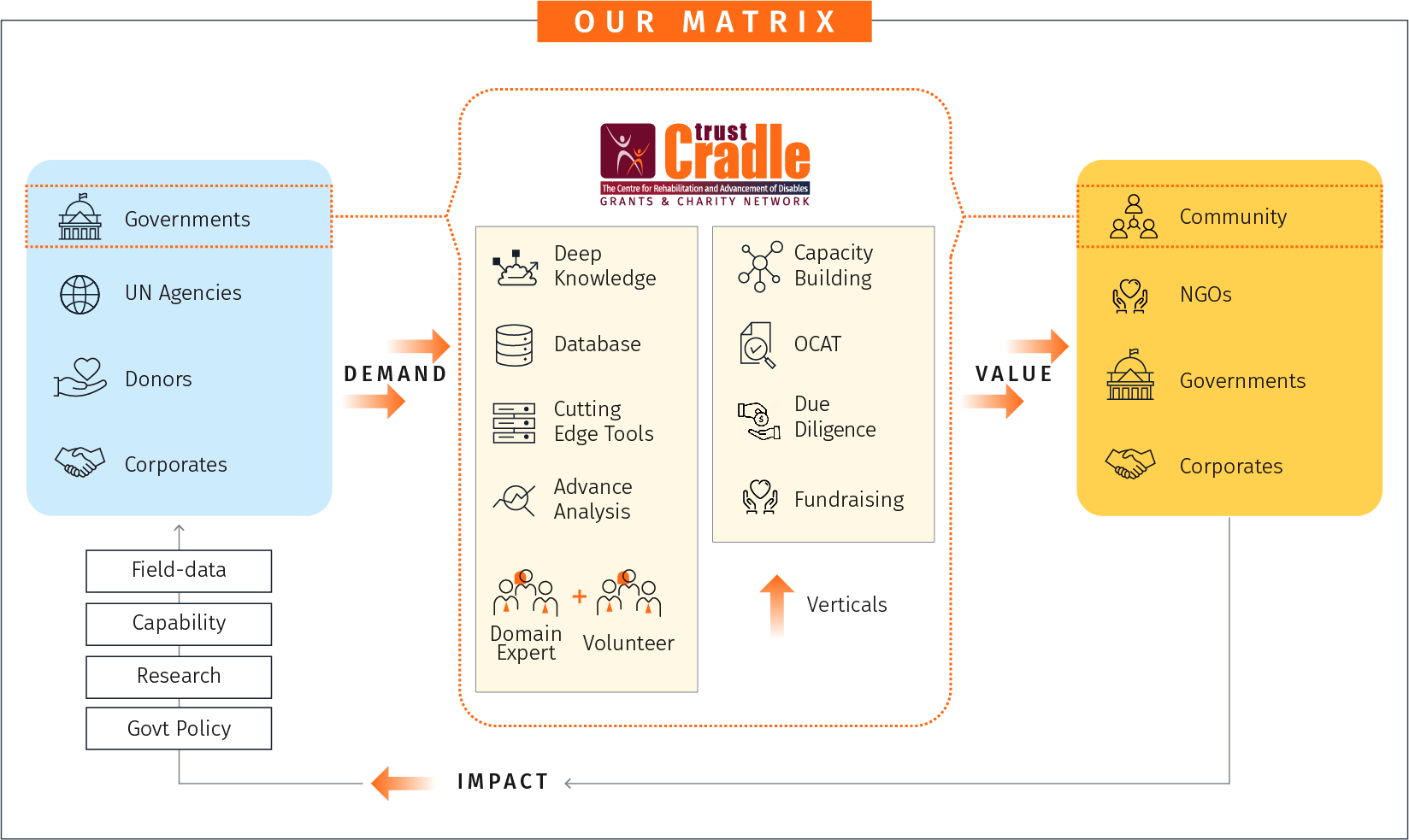 Trust Cradle Team
A little concern may change millions of lives forever.